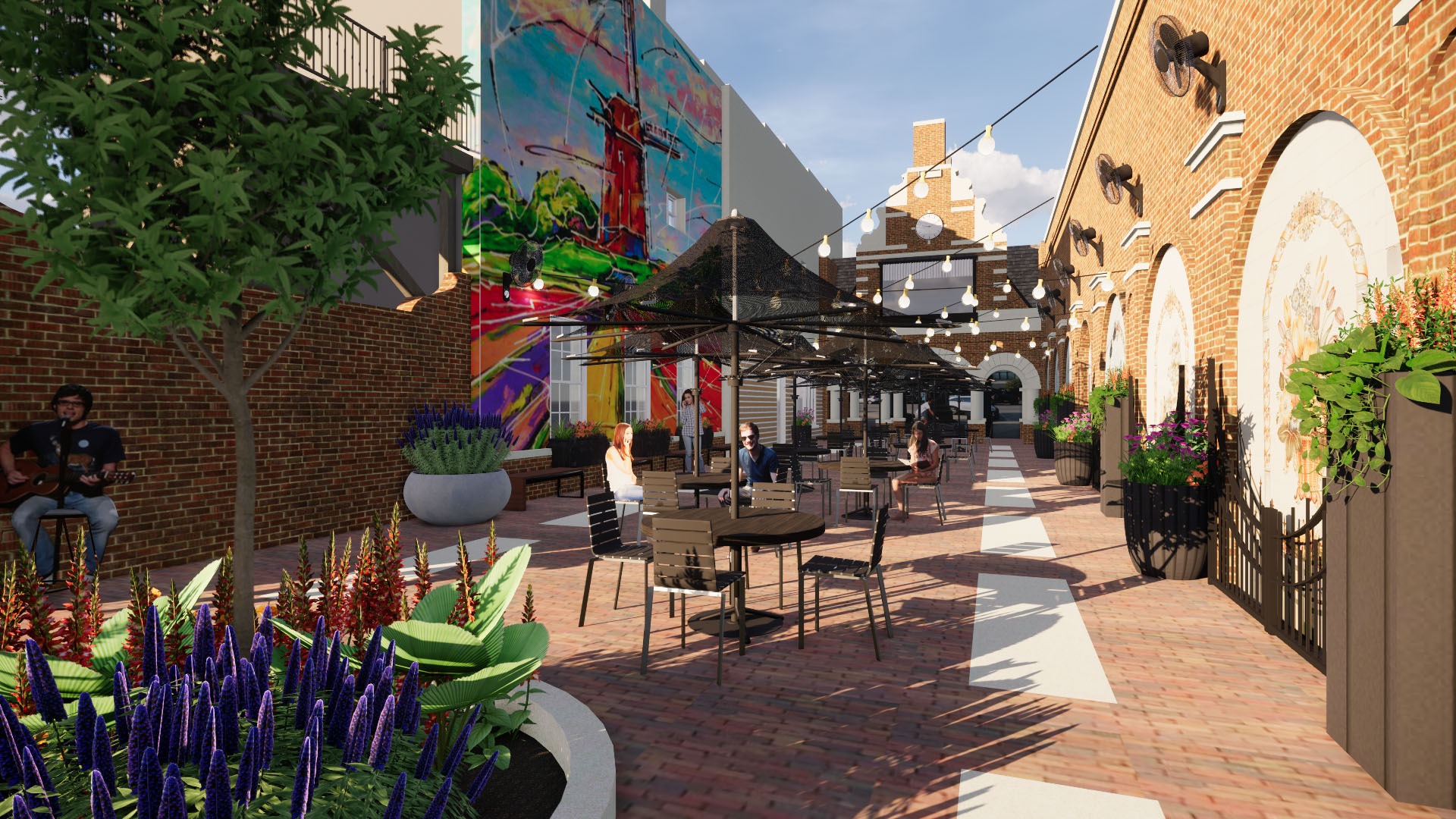 "We will build a beautiful Pella."
— Dominie Scholte, founder of Pella
These are the famous words of Pella's founding father. Scholte was an innovator and a trailblazer. He loved the arts, people, placemaking, and through community collaboration, inspired the building of a beautiful Pella.
We must carry on Scholte's innovation, Scholte's spirit. The Spirit of Pella.
It's time to take our town from charming to dynamic and vibrant. Let's come together as a community and color in our canvas.
Just imagine… Inviting gathering spaces, interactive art, inspiring murals, live entertainment, and laughter all complemented by old-world brick facades and blooming tulip beds.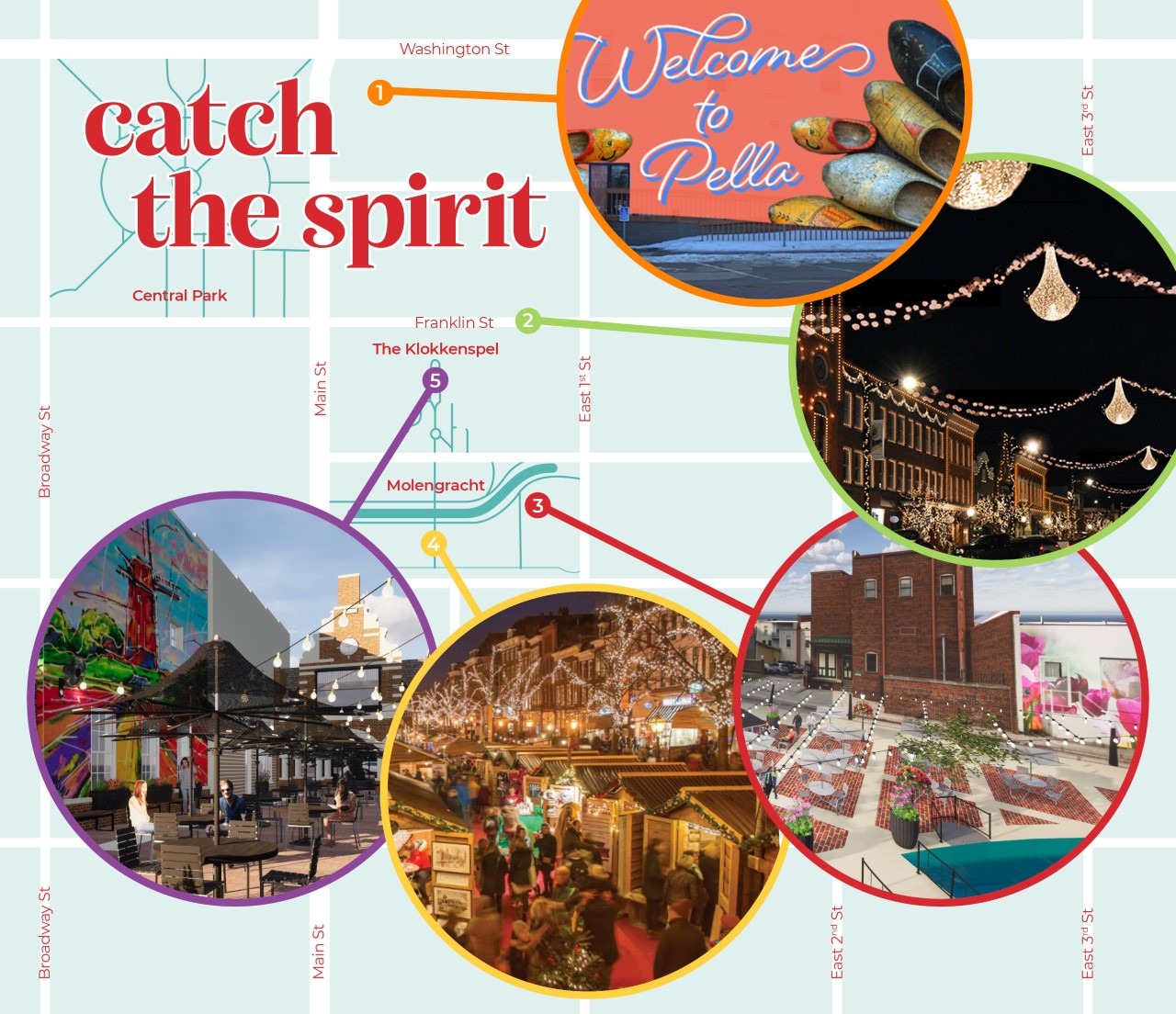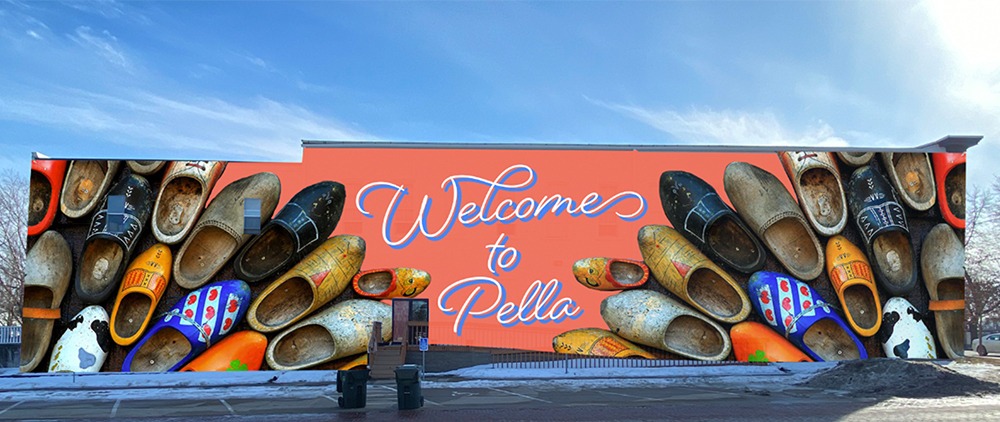 Murals & Public Art
Add the universal language of art to our community with murals, sculptures, interactive art and other elements.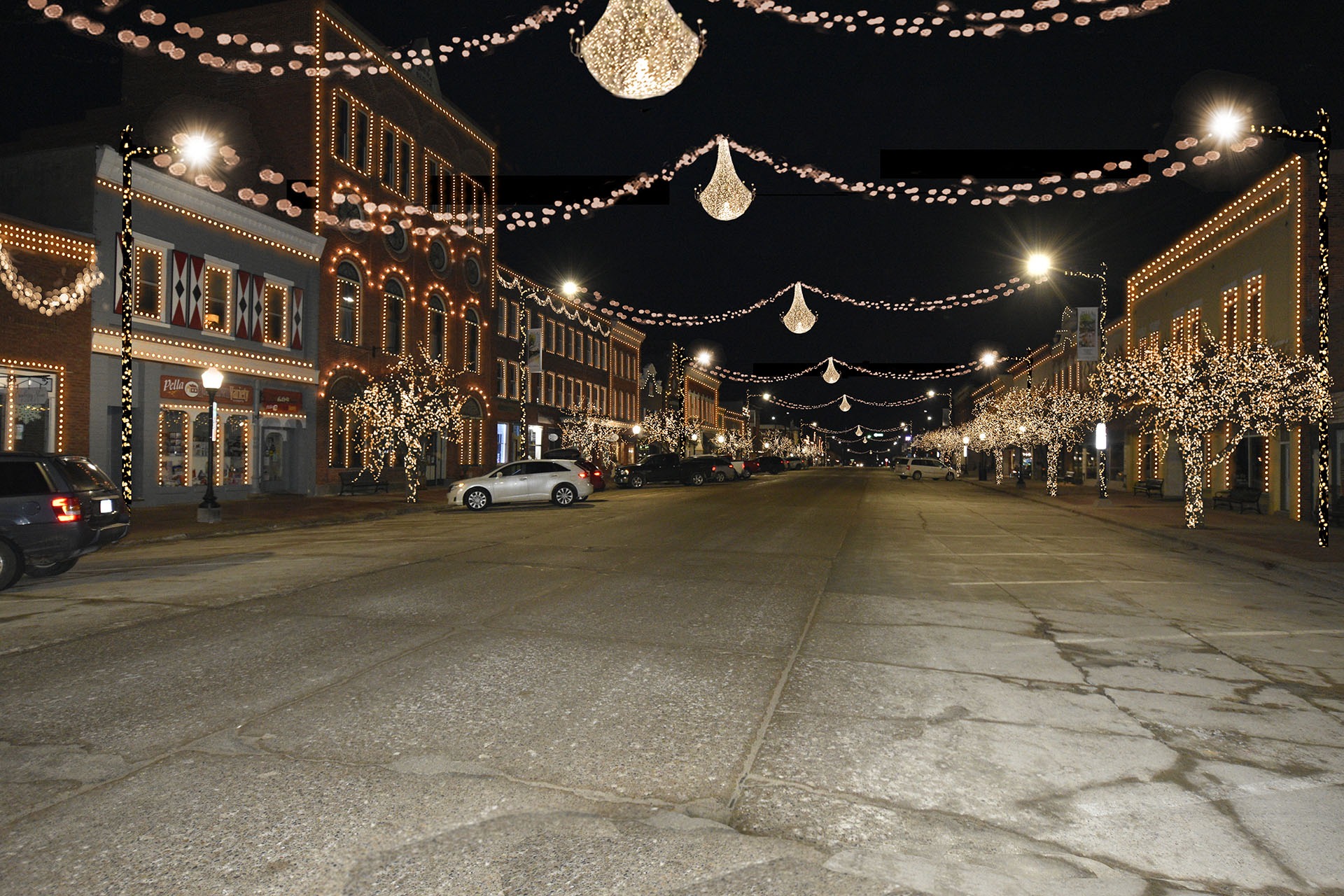 Christmas in Pella
Pella's winter festival!
A Christmas event with a Kerstmarkt, ice skating rink, light shows, and the entire downtown glowing with warm magical lights.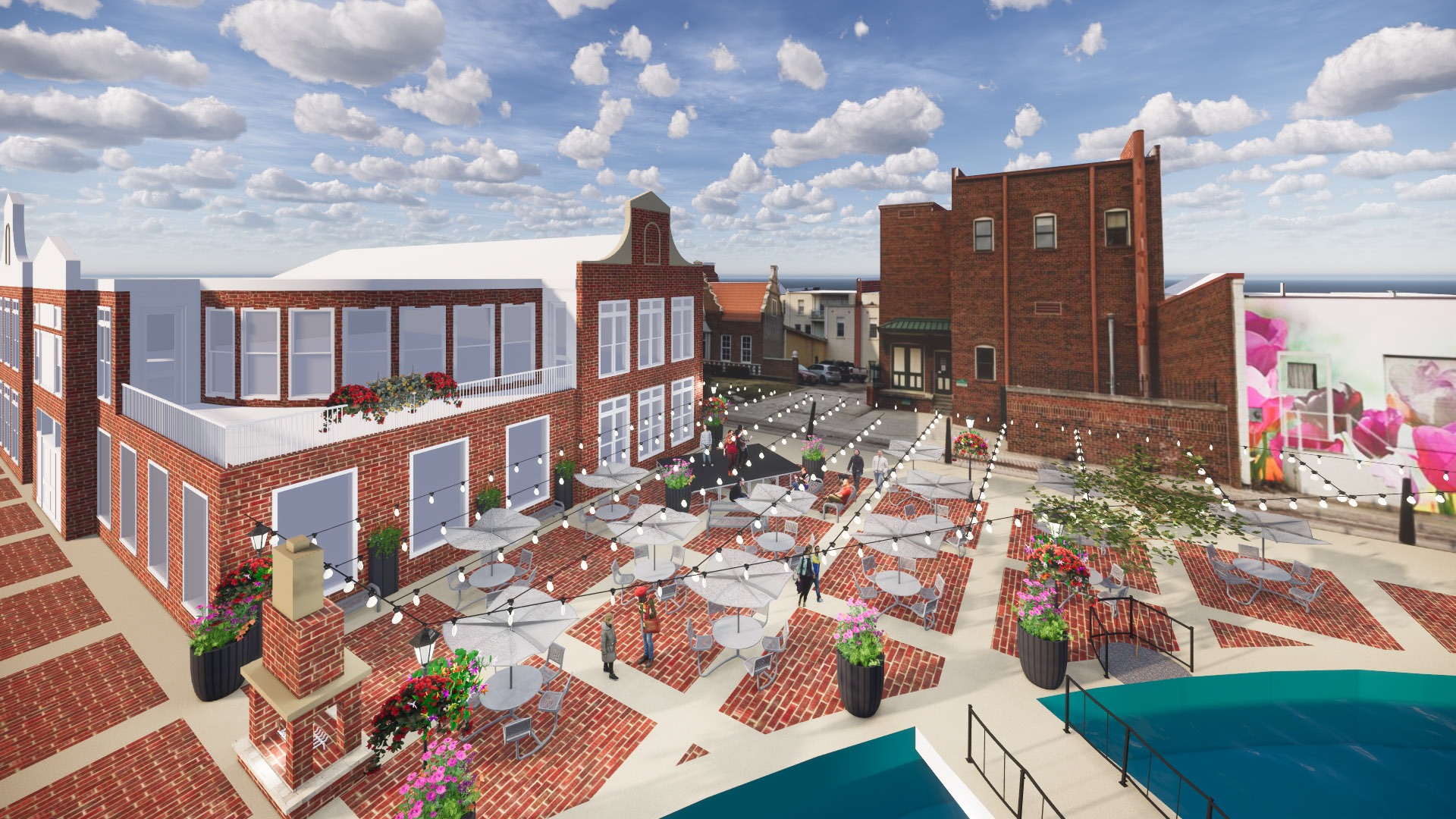 Molengracht Courtyard
A year-round space for live music, public gatherings and private events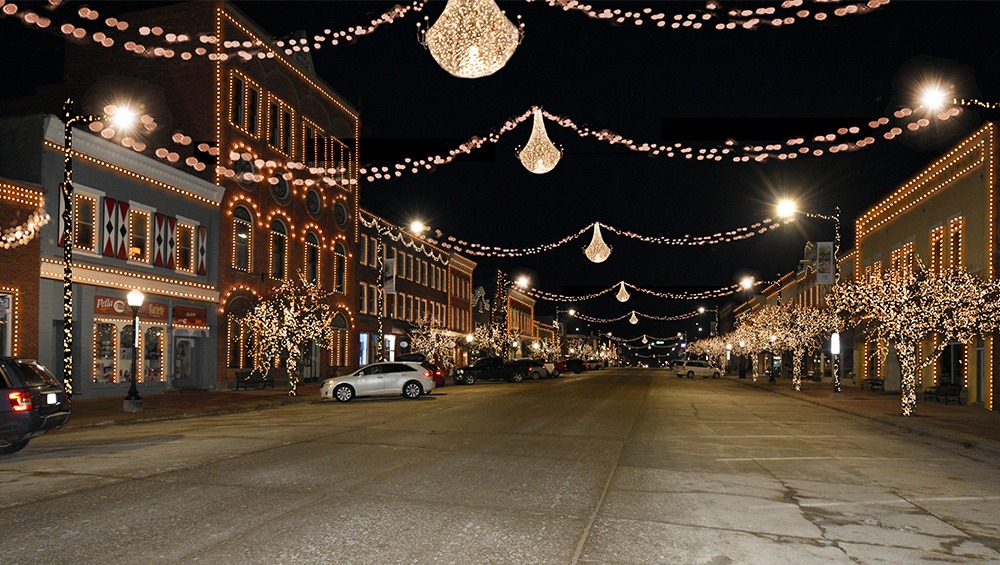 Kerstmarkt
A festive Dutch Christmas market in the Molengracht! Visitors will enjoy traditional treats and spirits, handcrafted holiday gifts, visits with Santa, local retail offerings, and more!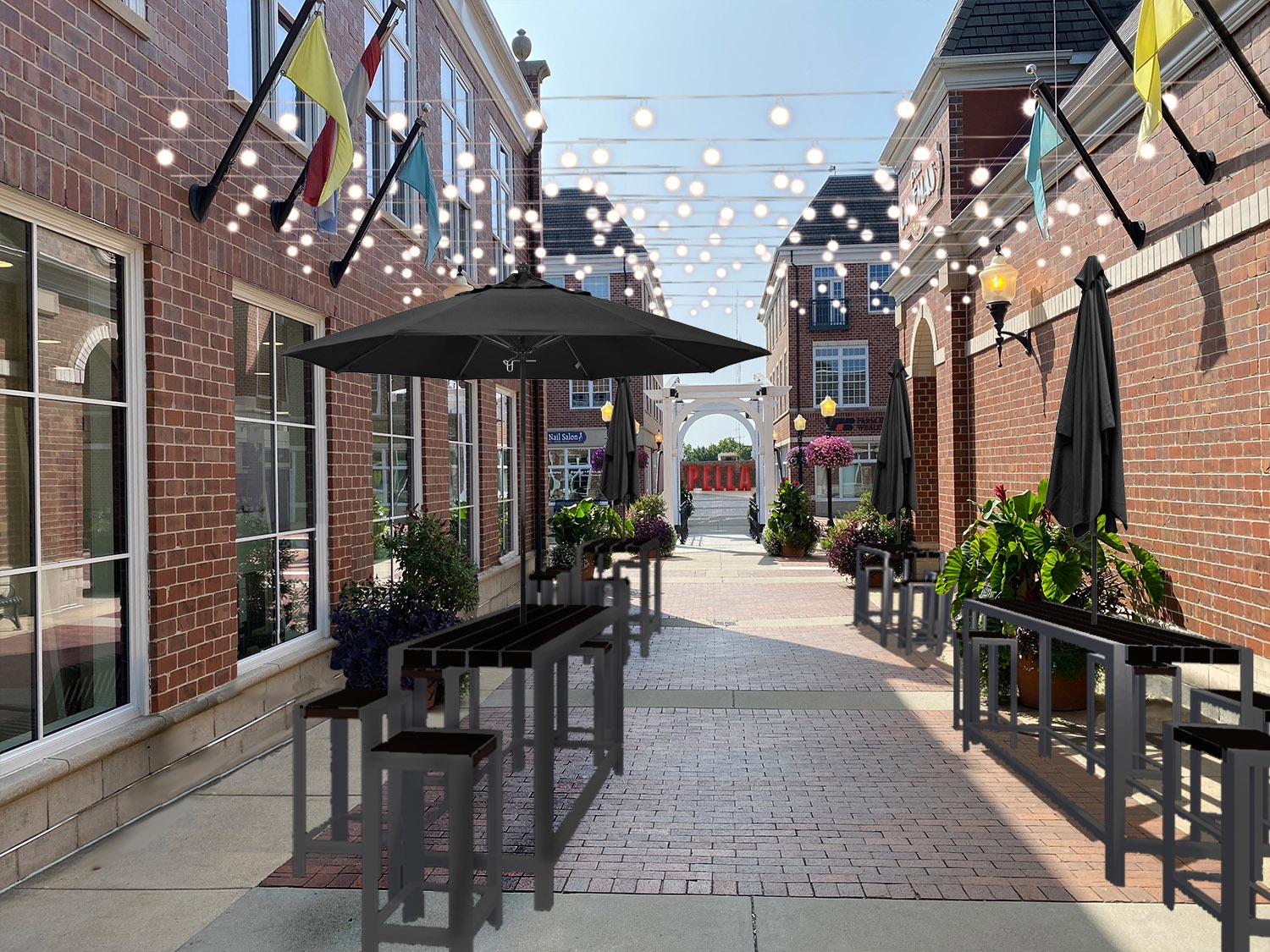 Klokkenspel Plaza
An inviting place with ample seating to gather for day or night. To relax, eat, meet, enjoy live music and work remotely.
Imagine. Create. Experience. Connect.
Be a part of these exciting projects! Hover over the circles on the map to catch the vision.
Murals and Public Art
Christmas in Pella
Molengracht Courtyard
Kerstmarkt
Klokkenspel Plaza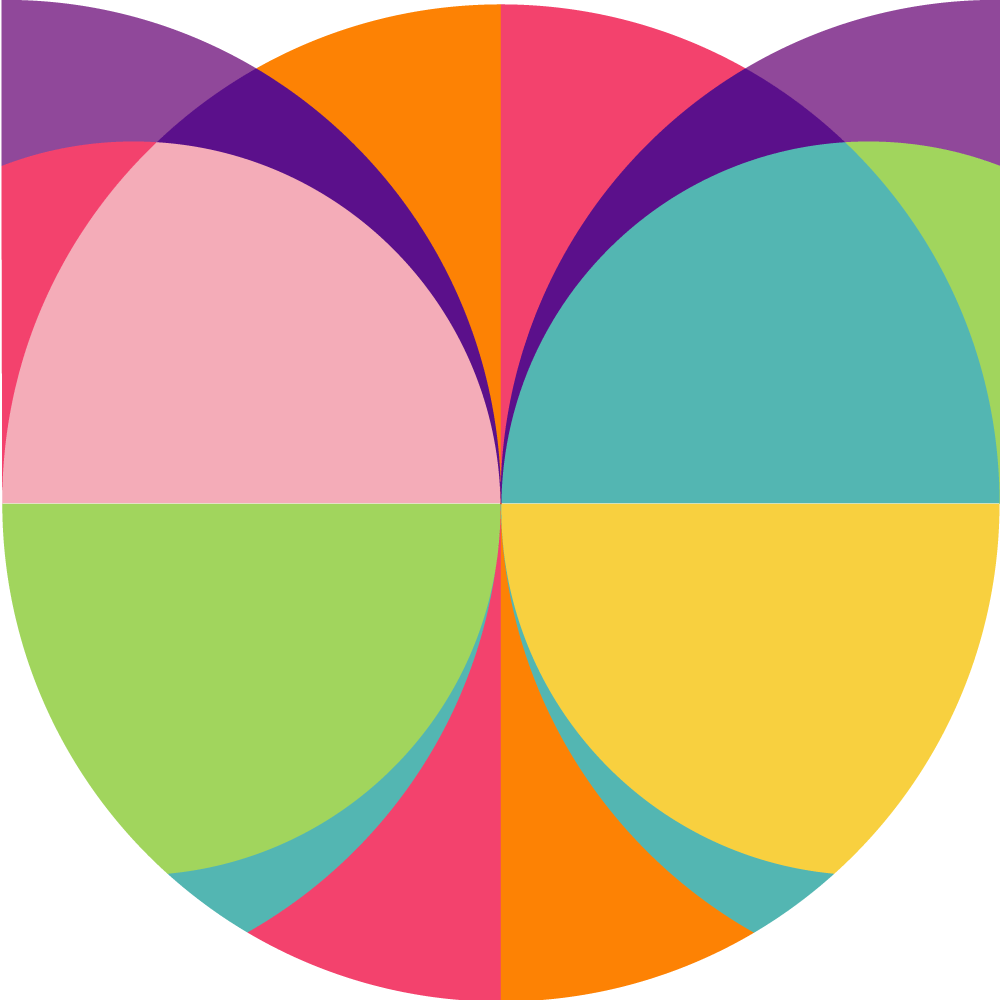 Who is the Spirit of Pella?
The Spirit of Pella is a group of passionate individuals, businesses, and organizations dedicated to enhancing Pella's allure through:
interactive public art
inspired local gathering spaces
placemaking
live music
a magical holiday season
curated experiences
In partnership with the PACE Alliance, this collaborative team formed to create a non-profit organization.
Community participation is the heart of The Spirit of Pella. It is only through the belief and support of individual members of the community that these visions can come to life! Join us and Catch the Spirit!
Catch the Spirit and Join US!
Thank You!
Thank you to the passionate group of people who ignited the Spirit of Pella. Special thanks to these business partners for their in-kind contributions: